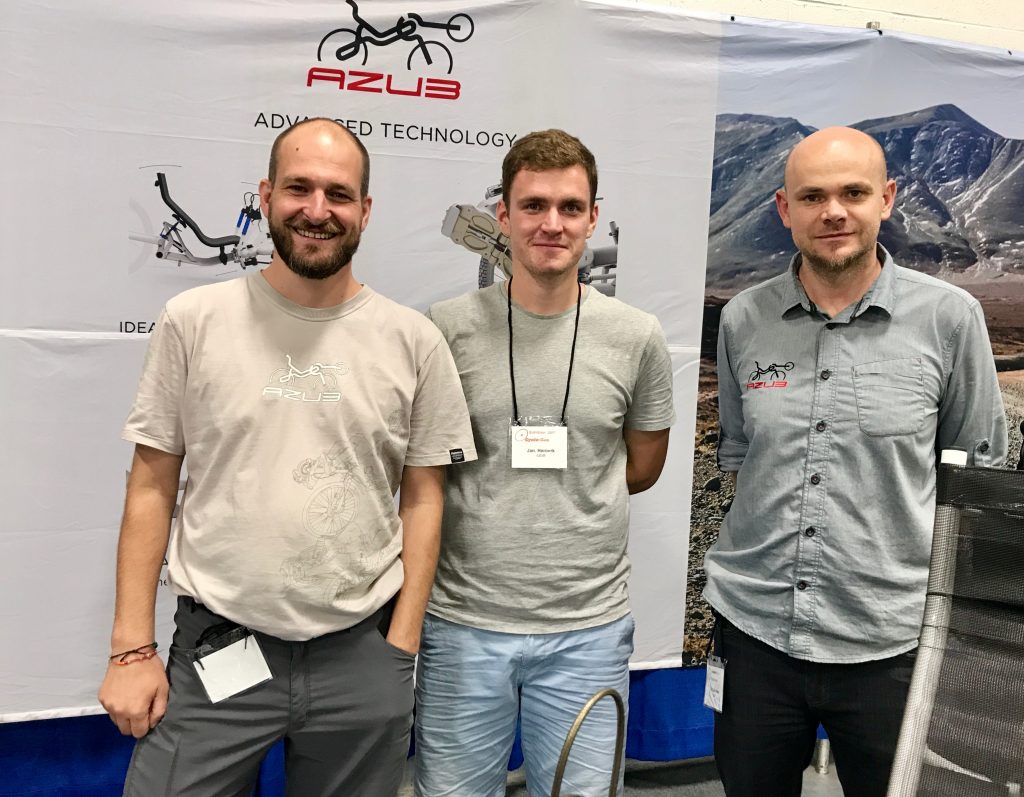 AZUB from the Czech Republic, a recumbent company focused mainly on high quality touring and expedition recumbent cycles. (Honza, Jan and Ales shown here on a recent visit to the RCC recumbent show in the US) Thanks to real world development, AZUB builds recumbent cycles that meet your high expectations; compact dimensions, speed, maneuverability, small turning radii, and comfortable seats. High quality Czech workmanship is the finishing touch.
Just answer the three basic questions :
1. Rigid frame or suspension?
2. 26" or 20" rear wheel?
3. Foldable or separable frame?
And you are ready to configure your custom made AZUB trike?