30 years ago Angletech arrived in Woodland Park, Colorado as a one person establishment in this small mountain town.
Angletech has grown to find its present home in Colorado Springs in 2010 with a core team of 4 individuals bringing talent, insight, dedication, and love to serve your cycling passions and dreams.
The array of manufacturers we bring to you are a true extension of our philosophy. We know them well over years of meaningful experiences, collaborations on projects, high standards & and striving for continuous improvement.
Finally, we are grateful to you, our clients, who teach us every day about your experiences living on the earth as a human. Priceless and amazing!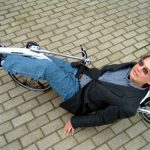 This is Kelvin, the man behind it all. He got his start in the cycling world at the young age of 6, helping his dad at Angle Lake Cyclery, their family owned shop in Seattle. A lot has changed since then, but his commitment to treating customers with fairness and compassion has not. ______________________________________________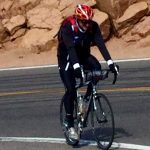 Kirk is our master technician. He builds, customizes or fixes just about everything he can get his hands on. A native of Colorado Springs, he has no problem riding his bike to work every day, even in temperatures that could kill a yak. ________________________________________________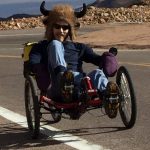 Josiah's recumbent roots begin in Houston, TX. His interest in the cycling world began with the spirit of adventure and freedom experienced in a cross country cycling tour with his friends back in 2007. He also enjoys: longboarding, video games, and writing stuff about himself in the third person.