Comfort. Most people are first drawn to the recumbent due to "hanging bike syndrome", whereby the upright bike has been hanging vertically on the garage wall because of unpleasant physical effects from past use. The recumbent cycle will allow you to ride a bike pain free in the following ways:

No sore butt, even the day after.
No numb hands, wrist pressure, or carpal tunnel abuse.
No neck pain.
No back pain. Frequently, customers who have had back surgery find the recumbent comfortable.
No prostate pressure. Many men are off the bike due to this more common than you might think situation. See impotence article in Aug 1997 Bicycling. Women have other issues in this area as well.

Fun. When you're not focusing on re-positioning yourself to get more comfortable, you can enjoy the ride!
Safety.

With three wheels on the ground, balance is no longer an issue. A lower center of gravity offers a much greater amount of stability, especially on steep climbs where slow speeds and fatigue can sometimes cause the rider to meander.
Your head is safer too, as flying over the handlebars is not part of recumbent cycling.

Adaptability. The three-wheeled format provides a great platform for special needs modifications such as: single sided controls, E-Motor kits, heel slings, calf supports, adaptations for easy entry/exiting.
Foldable. Many trikes can be easily folded for transport, and in some instances, can fit in places a regular upright bike simply cannot.


---
Which type of trike is right for me?
DELTA: With a higher seating position, these trikes offer easier accessibility for riders with balance issues. They have a much tighter turn radius than a tadpole, and for models with a rear differential, more rear wheel traction (HASE Kettwiesel). Many Delta style trikes can be easily converted into a Tandem.
TADPOLE: With a lower center of gravity, and lower profile, the tadpole style trike has greater stability on turns and reduced wind resistance. Easy to outfit with traditional racks/panniers, these are great for loading down with gear on a long tour. Many models are available with full suspension. Adaptive friendly, for persons with special needs.
Seat Styles
SLING MESH:  The most common type of seat, nylon mesh suspended on seat frame: ICE, Greenspeed, AZUB, TerraTrike, Hase, HP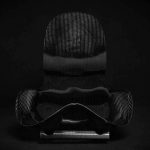 HARDSHELL: More open hip position, less upright, lighter weight, less flex, keeps you more contained on turns, comes in 2 sizes. ICE VTX and SprintX, HP Scorpion.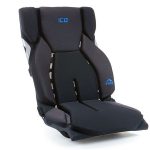 INTEGRATED MESH WITH 2″ FOAM PAD: ICE, Catrike.
Steering types
LINKAGE: Maneuverability and feel of linkage steering varies by brand/design. Less effort, stronger control, better tracking for hands free riding. AZUB, ICE, Greenspeed, and HP.
DIRECT: Firmer feel, quicker steering when trike is in motion, tighter turn radius on some trikes, horizontal handlebar on TerraTrike, vertical handlebar on Catrike.