BIKES & TRIKES FOR ADAPTIVE CYCLING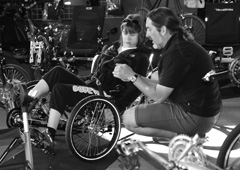 CycleDifferent has experience in this area going back 40 years. These & other cycles throughout this site have adaptive capabilities.
There are many possibilities from many resources. We have successfully addressed persons issues associated with MS, ALS, Ataxia, Parkinson's, fusions of many kinds, stroke, head injuries, limited range of motion, balance, single side control requirements, bionic body part compatibilities,  Cerebral Palsy, Carpel Tunnel, and many other challenges. Ages ranging from 4-seniors.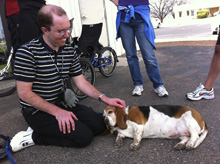 Link: CycleDifferent feature in the Colorado Springs Gazette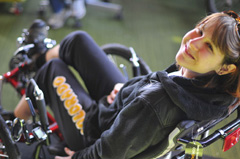 Electric Assist systems are available for most cycles shown.
CYCLEDIFFERENT ADAPTIVE CYCLING PROGRAMS
We configure complete turn key Adaptive Cycling Programs for your community organization, local park and rec, school, rehab facility, or foundation. Assembled ready to ride cycles, a full range of adaptive accessories for every situation you may encounter, and delivery to you accompanied by a CycleDifferent staff member to expertly train your team in bringing mobility to your community.
The staff at the Tulsa CENTER are living the life!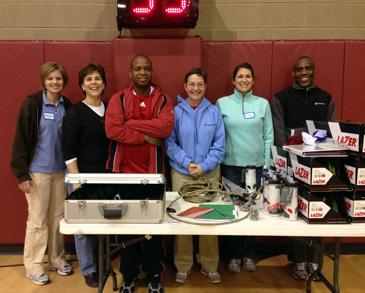 Tulsa CENTER For Individuals with Physical Challenges